Food, Mood & Self Care Workshop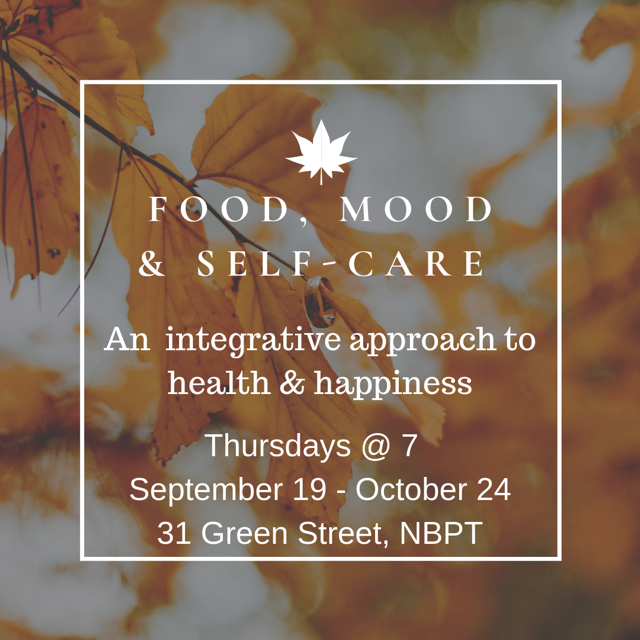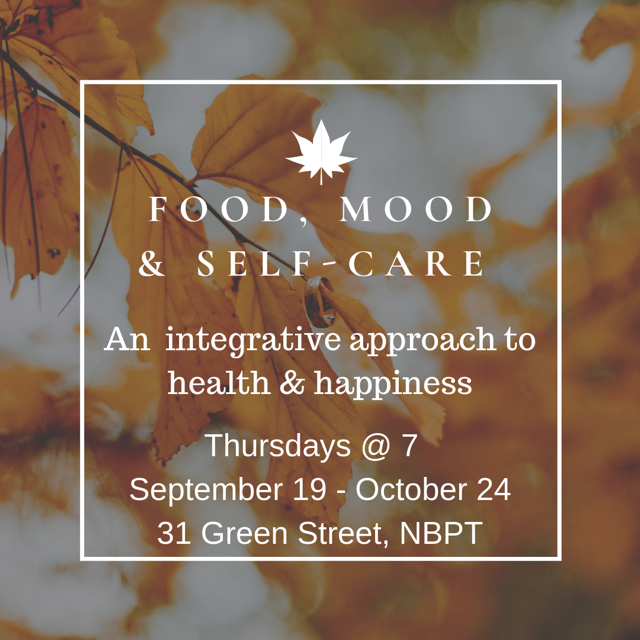 Food, Mood & Self Care Workshop
Food, Mood and Self Care is a valuable six week educational workshop designed to empower you to take control of your health and wellness. This event will be co-hosted by Dr. Alia Elias and Paulette Dunn, a psychotherapist certified in mental health integrative medicine and nutritional psychiatry.
Research has shown a direct relationship between food and lifestyle and a person's mood and overall health. By addressing nutrition, lifestyle and mental health, Dr. Elias and Paulette have treated a number of preventable conditions such as heart disease, diabetes, gastrointestinal issues, thyroid disease, autoimmune disease, anxiety, depression, PMS, chronic fatigue and weight management, and more.
Would you like tools to help with all aspects of your wellness? Then join us for an empowering, educational and integrative approach to health and happiness that will focus on nutrition, exercise, sleep, stress reduction, gut health, mindfulness, self-care and connection.